This article features affiliate links, meaning we'll earn a small commission if you purchase through these links. Please read our Privacy Policy for more details.
Autumn comes to the Romanian countryside with a wide assortment of fresh vegetables. When it starts getting dark in the afternoon and autumn leaves start to fall, there's a distinct chill of grilled eggplant and red pepper in the air that can only mean one thing…all hardworking people are preparing canned vegetable spread zacuscă, a delicious recipe that showcases the season's best flavors.
This recipe is the best way to preserve their own homegrown vegetables throughout the winter. The aromatic peppers, tomatoes, smoky grilled eggplant, forest mushrooms, they work miraculously to give a flavor burst that everyone loves.
There is no better way to understand the cooking methods than visiting a local family in the heart of Bucovina. People of Bucovina are renowned for their delicious recipes.
Especially, they are notable for producing high-grade products in the countryside. In the village of Iaslovăț, 64-year-old Burcuță Maria has just lit up a fire in the garden stove and ran to harvest red peppers from her home garden.
On a table near the stove, piles of fresh vegetables are neatly arranged: aubergines, red peppers, tomatoes, porcini mushrooms, and onions. She prides herself on cooking canned vegetable-spread recipe with only organic, pesticide-free vegetables.
Zacuscă does not have one distinct cooking style. Extra ingredients can be included, according to your preference. Cooking habits may also differ depending on their preferences.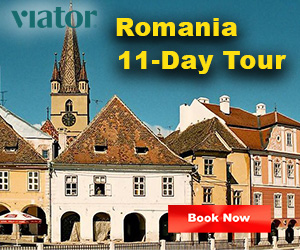 For instance, flame grilling the aubergines and peppers adds to the flavor that zacusca is famous for. 
Affiliate links Wood Burning Outdoor Fire Pit
However, many households bake them in the oven. To make it right, Ms. Maria puts in two days of work, if you intend to make over 20 jars of zacuscă.
On the first day, the aubergines and peppers are roasted, peeled and chopped. The tomatoes are boiled and blended.
On the second day, the pre-boiled onions are sauteed in a large pot, plus chopped peppers, aubergines, mushrooms, and tomato juice. From now on, it is important to stir constantly with a wooden spoon to prevent scorching.
Chopped garlic, salt, a pinch of peppercorns and a couple of bay leaves are added. You will know it is ready when a thin layer of oil remains on top, but expect it to boil for at least three hours.
The mixture is spooned into sterilized jars and it can last up to three years with no preservatives added.
The number of vegetables can vary slightly depending on your preference, but the secret of the zacuscă, as Ms. Maria explains, stands in the sweetness of the peppers, so be generous with it. In addition, chopping everything rather than putting them through the food processor improves taste and texture.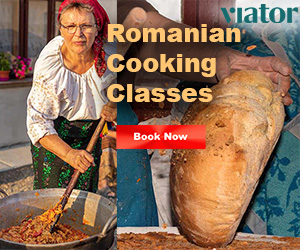 Affiliate links Mason Jars Canning Jars Jelly Jars With Regular Lids
Similar Articles
Mowing Hay With Scythe at Traditional Farm in Dobrogea, Romania
Fermented Whole Cabbage in Romanian Pickle Town Milișăuți
Traditional Plum Jam Making in Romania – Povidlă – No Sugar Recipe