Corn crops are planted and harvested at different times around the world. In the northeastern part of Romania, harvesting of corn occurs from mid-September to mid-October. By this time, all the growth has ceased and corn is finishing maturing and drying.  Here, in the region of Bucovina, the majority of corn is manually harvested by older generations who labored in the fields. Tofan Magdalena is a typical agricultural worker who produces food to sustain her family. At this time of year, she spends countless hours gathering corn on the field, harvesting corn by hand, slicing through the husk with a sickle, twisting and snapping the ear off its stalk, and tossing it into buckets. Sometimes her caregiving neighbors come together to help her. This year, it's her family, Viorica, the daughter, and her husband, Ilie, that joined forces to help their mom pick corn.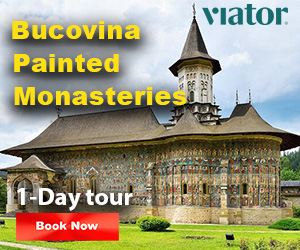 Tofan Magdalena grew up in the village of Iaslovăț, Bucovina. She hailed from a family that struggled to make ends meet. She was born in 1931, eight years before the start of WW2, of which she has a very clear memory.
Affiliate links Manual High Hopper Grain Grinder
"This place had seen a great famine. We labored for food on boyars' lands. In WW2, Russians took us everything: horses, sheep and cows, and my father. He was in the war for seven years.", she recalls the stresses and hardships of wartime, but most of all, the absence of her father. She always does it. The buckets full of corn cobs are unloaded on the front porch. Corn is left to dry a few days.
She bends before a dough bowl, holding a toothed corn sheller for shelling kernels off the cob manually. Her hands are scarred from too much work, her arms are also scarred and burned dark from many months, years in the sun. "If corn is dry, it's easy to shell", she says. The noises of corn popping against the old wooden bowl remind her of a great deal of effort they often had to put into getting food.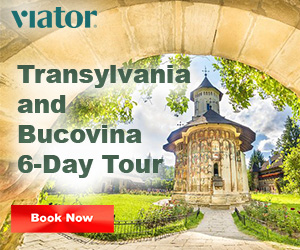 "Food was so scarce. My father traded rakes for corn. We didn't leave a grain behind. We would gather each grain from the ground, this is how precious corn was. Now we have plenty of food. We live like boyars", she often marvels at how much times had changed.
"- God Bless", greets a passerby just off the street. "- Thank you", she answers. This is the greeting that each villager uses when they see someone working. Rural workers, those who toil for bread, those who plant a seed, know that the Lord gives the growth.
Maize grains are bagged and taken to the mill to be ground into flour. It is used to feed the family and poultry. Polenta, locally known as mămăligă, is a staple dish of Romanian cuisine, a sort of porridge made from maize flour. It was the food of peasants, so popular it's no wonder they eat it with just about anything: stew, cheese and milk cream, yogurt, plum jam and milk cream, strawberry and milk cream, mushrooms, etc. It is cooked in a deep iron pot with just three simple ingredients: water, salt, and maize flour.
With the naked corn cobs, she lights a fire in the cooking stove. On the stovetop, she puts a pot containing water and a pinch of salt. Once the water starts boiling, she adds cornflour, stirring constantly, until it thickens. Meanwhile, she can feed the chicken roaming around the yard some maize grains. Polenta is ready when it gets very thick and pulls away from sides when scraping the pot.
Affiliate links Chef'n Cob Corn Stripper
Update: In loving memory of Magdalena Tofan, we are saddened to announce her passing on Friday, July 2, 2021, at the age of 90. Magdalena was one of the last authentic Romanian peasants who loved to share the knowledge she acquired throughout her life. May she rest in peace!
Similar Articles
Romanian Cheese Experience at Remote Farm in Transylvania
Best Romanian Traditional Sweet Bread With Walnuts You Ever Ate