This article features affiliate links, meaning we'll earn a small commission if you purchase through these links. Please read our Privacy Policy for more details.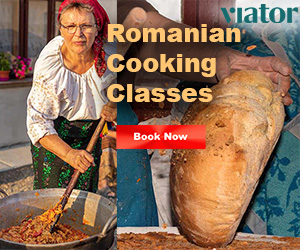 Packed with a lot of protein and essential nutrients, cow's cheese – brânza de vaci – is used in many desserts. After making cheese from fresh cow's milk, we will use the fresh cheese as the main ingredient in one of our favorite cheese recipes: Romanian cottage cheese doughnuts – papanași.
The following is a Romanian recipe for cottage cheese doughnuts, a very favorite traditional dessert made of sweet cheese, which goes by the name of papanași. This recipe is used for ordinary occasions, such as the children's dessert and it is as sweet as it is nourishing. It makes a good dessert and has only a small amount of sugar with it.
Affiliate Links KitchenAid Artisan Series Stand Mixer with Pouring Shield
Papanași is one of the national dishes in Romania and is made as follows:
Take 1 pound of sweet, fresh cow cheese (or cottage cheese instead) and a half pound of wheat flour, half of a teaspoon mixed with lemon juice, a pinch of salt, and, optional, one sachet of vanilla sugar. Add two eggs and mix well until you get a sticky dough. Form into balls, make a hole in the middle with your finger, and enlarge the hole to make an even doughnut. Separately, take a little dough and form the top ball. Fry them on medium heat in plenty of hot oil until they are a golden brown color. The result is a swollen doughnut, crisp on the outside, soft and fluffy on the inside. Drain them well and serve very hot, with sour cream thrown over them and topped with a sour cherry jam dressing. This can be replaced with any kind of jam, just as you please, preferably those with a sweet and sour taste.
The recipe keeps things natural, it's easy to make and a treat to eat. It's a delicious, creamy, rich in flavor, sweet and sour dessert.
Affiliate Links Buy Artisan Cast Iron Rectangular Pan on Amazon
If you are looking for other recipes with cottage cheese, we recommend the cottage cheese pancakes with custard.
Similar Articles