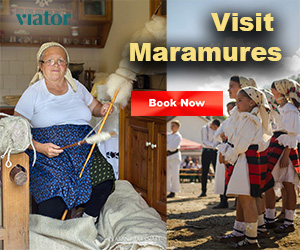 Diligent Textile Artisan Anuța Ciceu Presents Exquisite Hand-Woven and Embroidered Romanian Textiles From Maramures Village of Budești
Only one mile away from the village of Sârbi, where we received an education in straw hat making, in the neighboring village of Budești, 76 year-old Anuța Ciceu introduced us to the traditional Romanian textiles of Maramureș. Exploring these two tiny Maramures villages was the best way to connect with the local culture here in Northern Romania, where so many artisans still uphold traditional textile crafts. Craftsmen like Anuța, who lovingly makes traditional textiles with her hands.
At eight years old, her mother passed away, leaving Anuța and her brothers under their father's care. From an early age, she was taught responsibility and hard work on their sheep farm. She learned the art of weaving and embroidery from her neighbors.
She takes us on a tour of her house, decorated with large furry sheepskin in neutral tone covering the floor and sofa, and long hand woven eye-catching towels with floral patterns draped around ceramic plates, adding color to the room.
We follow her to a back room where she collects items she made using her own weaving and needlework skills. Layers of hand-woven folk textiles, heavy wool blankets, lace towels, and embroidered linen hang down from the ceiling on wooden beams. The bed was covered with woolen blankets. Decorative pillows are used in abundance on the bed and onto the top beams. The wall behind the bed is dressed up with a floral patterned tapestry very similar to those from Bucovina. Hand-woven blankets, tapestry, rugs, embroidered sheets, tablecloths, towels, and table runners are piled next to the bed.
Hand-made coats, chemises, skirts, and aprons are neatly hung in precise rows. She grabs each piece of clothing, introducing us to the Romanian textiles and Romanian traditional costumes of Maramureș. Though each village has its own style of clothing that identifies the wearer as belonging to a specific area, there are common features. The winters in Maramureș are cold and long, so they must produce adequate types of garments for their weather conditions. For the women, traditional dress is a chemise with a yoke, square neck, and puffy sleeves gathered at the wrists and shoulders, with frills at the yoke and frilled cuffs.
Striped aprons (zadii), one worn at the back and one at the front, are tied in place over the white underskirt with a woven belt. For headcovers, there is an assortment of floral-printed scarves displayed on a wooden frame. Floral gathered skirts (fuste cu coșărci) and lacy blouses made of factory-produced fabric are late addition. They are far less expensive than the original pieces constructed entirely by hand.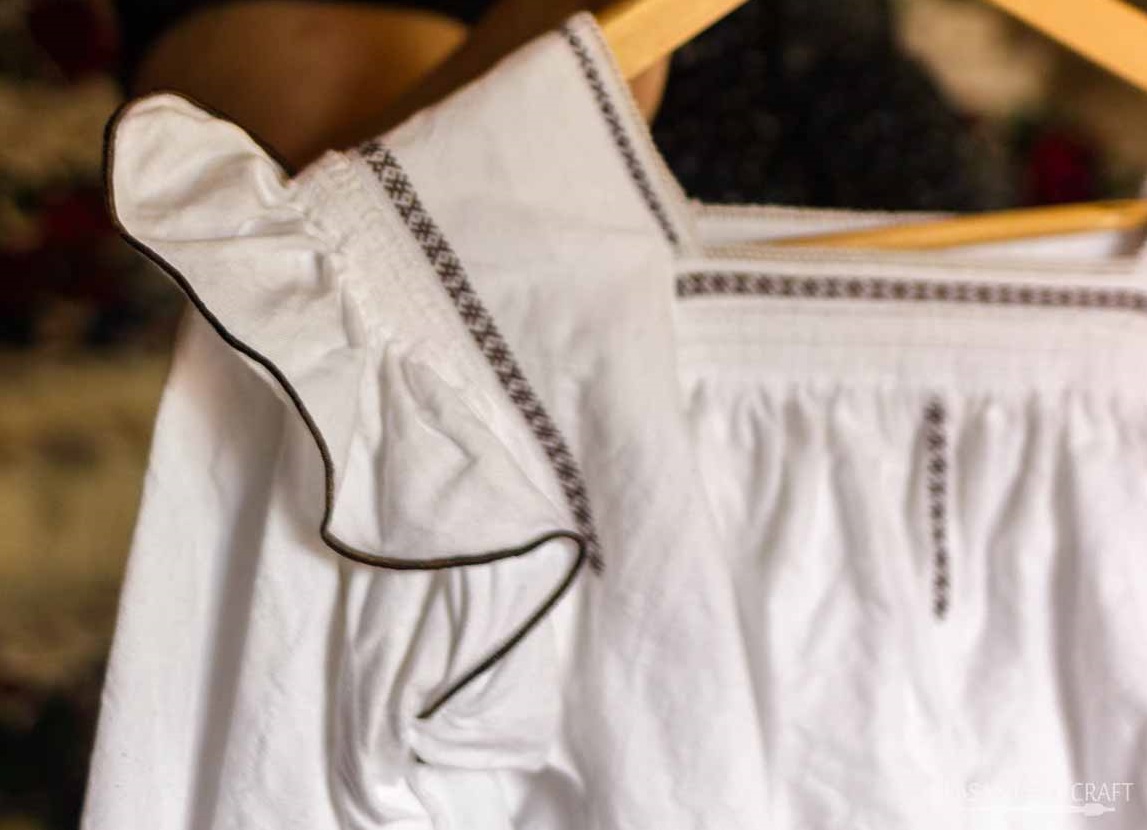 Men wear short wide leather waist belts over the white chemise, very wide trousers in summer and tight woolen trousers in winter (cioareci). In Maramureș you will see men wearing small bucket-braided straw hats in summer and fur hats in winter as part of their traditional outfit.
Outer garments specific to the area are added to the ensemble – unisex multicolored embroidered tasseled vinyl vests in summer, thick woolen coats (gube), and woolen socks in winter.
The room is like a folklore magazine cover, more like a trophy room, a resting place for clothing memories that hinted at her diligence. The mayor of the commune often appoints interviews in this room.