This article features affiliate links, meaning we'll earn a small commission if you purchase through these links. Please read our Privacy Policy for more details.
Affiliate links Buy Beading Beads at Amazon Wide Range of Beading Beads
About 40 km north of the north-eastern Romanian border town of Siret, stands the city of Cernăuți on the upper course of the Prut river in the southwestern Ukrainian territory. In WW2 this Romanian territory was occupied by the USSR and Bukovina was split in half – the southern Bukovina remaining sovereign, while the northern half became part of the Ukrainian republic, facing famine, massive deportations, and executions. Despite the difficult circumstances, the Romanian community of the Cernăuți region never forgot their language and heritage. So was Viorica Petrovan's family. She was born in 1988 in Poieni-Bucovina, a village in the Cernăuți region where the Romanian-speaking community makes up 96,42% of the population. From early childhood, she came into contact with traditional textile art, which gave her a sense of belonging and connected her to her origins. She grew up helping her wise grandmother with needlework, which not only sparked a lifelong passion for beaded embroidery but also brought culture and belonging to their home. It was a way of expressing their creativity and ultimately designing a piece that honored their culture.
"My passion for needlework was nurtured by my grandmother from Cernăuți. Her name is Viorica, the same as mine. I resemble her. I learned the craft while being around her. In my spare time I would help with household tasks, and every evening without exception we would sit down to sew something. I grew used to this.", Viorica remembers.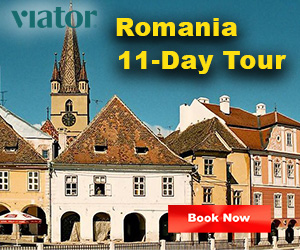 Years have passed and each evening Viorica has the same routine as she had when she was little. Ten years ago she moved to Romania and got married in Gura Humorului, leaving her grandmother behind in Cernăuți, but always in her heart, remembering her each time she works bead embroidery, which she loves the most.
"Even now I can't stand to pass the time without working on something, thus I do something I love, something I truly take pleasure in doing, and find it quite relaxing in the evening after a very busy day," says Viorica.
Her old blouses and costumes now remind her of her birthplace. One interesting example is a boy's costume which she keeps for her son's school celebrations, so different than what I've seen before. It consists of trousers, a separate skirt, and a shirt with floral neck and cuffs, that is worn underneath another shirt with a neck opening and three-quarter sleeve, a costume that gives a hint of the history and the influences of other countries over the centuries, the wear reflecting triple influences from native Romanians, Austrian and Russian.
"We have been under Austrian occupation for 150 years, then came the Russians, but being a Romanian village, the traditions were kept alive from generation to generation.", she recounts.
On the table, blouses and costumes for all ages embellished with heavy bead embroidery work lay piled: beautiful women's blouses with floral embroidery specific to her village, men's and women's costumes decorated with black and brown beaded embroidery specific to Gura Humorului, a beautiful blouse with grapevine, tablecloths for Christmas and Easter, wide belts for men and women and even a baptism costume for baby, all worked with beads.
Affiliate links Best Art Craft and Sewing Deals
With vast possibilities and rich history, it's no surprise that Viorica, as well as many contemporary textile artists, showcases traditional textiles in a new, modern light. She often wears clothes she designed, paired with modern pieces, like this gorgeous modern wedding dress that she tailored, ornated with exquisite traditional bead embroidery.
From between her hands, a new pattern emerges – a beautiful bead embroidery for a ladies' belt. "I use a thick cotton fabric to make sure the beads sit flat and there are no gaps in between. Otherwise, they are heavy and will fall off." The Romanian dresses come sprinkled with embroidery, beads, sequins, and of course, lots of love. "It is a painstaking craft, but it works quickly if you love it, and it's somehow relaxing."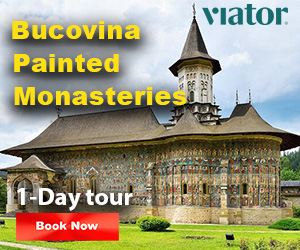 Contact Viorica Petrovan: 004 0752 643 220
Facebook: https://www.facebook.com/vera.petrovan
Similar Articles
Visiting Argeș, Romania – We Were Introduced to Traditional Clothing By Local Weaver From Nucșoara