This article features affiliate links, meaning we'll earn a small commission if you purchase through these links. Please read our Privacy Policy for more details.
81-YO Textile Artisan Jacotă Maria Hand Weaving a Romanian Traditional Floral Pattern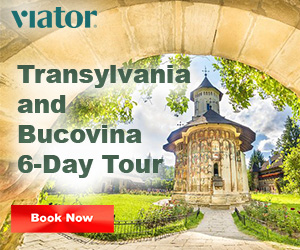 What I love about rural people is their friendly nature. They are happy to receive visitors. No matter how busy they are, they will always find some time for you, even if they don't know you. There is impossible to feel alone. You can visit whoever you want and speak to them as if you've been friends since childhood. That's how we came over to traditional textile artisan Jacotă Maria's house, in the Romanian village of Arbore, Bucovina.
With her back curved over the loom, she was weaving a traditional waist belt. Patience is said to decrease over time. At 81, Maria won't refuse anyone who needs to have a waist belt crafted by skilled hands. She knows there's no other woman who masters this art in her village. Other than creating an income, I believe Maria is rather pleased to do something useful for her community. As a child, she didn't like it when her mother was giving her weaving lessons. Soon after she got married, she became a traditional loom weaver, making a living from it. Later, she also taught two of her nieces.
Affiliate links Best Art Craft and Sewing Deals
Hand Weaving a Romanian Folk Waist Belt – Manually Picking in the Warp
These Romanian textiles are worn with the man's traditional costume tied around the waist over the blouse. When she was young, Maria used to finish weaving a 3'11"-5'10" (120-180 cm) long waist belt in two days, but now it takes her a week. They are woven with two heddles. For warp and weft, she uses industrial woolen yarns (strămătură). Before, they were made of naturally dyed, handcrafted woolen yarns.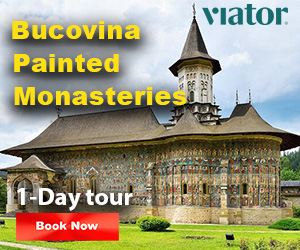 The pattern is inspired from the Romanian traditional carpets and tapestries. Actually, the tapestries are made in a similar way. In Romanian, this weaving technique is called "alese cu mâna", or hand picked in the warp.
She picks each row based upon a woven waist belt she uses as a sample.
A hand wrought fabric takes longer to weave than a threaded one, but it provides more variety and requires only a two-harness loom.
Affiliate links Schacht Cricket Loom 15 inch
The weavings are busy, having all the spaces filled in by hand, without using a shuttle or any other carrying device.
Affiliate links Arts and Crafts William Morris Ornate Tree Pattern Cotton Woven Tapestry Wall Art Hanging