This article features affiliate links, meaning we'll earn a small commission if you purchase through these links. Please read our Privacy Policy for more details.
Wood Carving a Wooden Yarn Swift in Impossible Bottle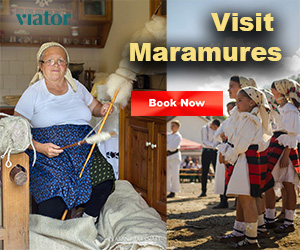 The first rays of sunrise burst through the morning haze. The village is still immersed in fog, the only thing visible over the thin veil is an old wooden church tower. As the fog dispels, a beautiful settlement with old wooden houses behind massive traditional wooden gates is revealed. It is the Vadu Izei commune in Maramureș, with it's two villages – Valea Stejarului and Vadu Izei. It sits at the meeting of Iza with it's tributary river, Mara, a place locally known as "mixing of waters"(la amestecături). This is a lowland area encircled by hills covered with apple, plums and other fruit-trees. Immense quantities of them will be distilled into brandy. At the local fair, talented woodcarvers offer empty artisanal pălinca bottles of many different kinds: glass bottles containing plum fruits, or hand carved plum wood miniatures: ladders, yarn swifts. These are known as impossible bottle.
I stroll through the stands toward Gheorghe Popovici, his stand full of impossible bottles, creative sculptures and traditional wooden stuff for kitchen use.
Affiliate links Buy Stubai Drawknife Made In Austria
We hasten to his workshop in the village of Vadu Izei to learn the secrets of this craft. He grabs the first bottle he finds, a dirty vintage bottle. This is for demonstration, so we skip the cleaning and sanitizing and get straight to the point.
The wood pieces are hand carved, then, by use of tweezers, wires and with great nimbleness, they are put together inside bottle, forming the yarn swift inside the impossible bottle.
Types of wood used, such as sycamore, cherry, mulberry or plum give a specific flavour and a yellow or reddish color to the liquor.
Affiliate links Professional Wood Chisel Tool Sets Sturdy Chrome Vanadium Steel Chisel
These bottles carrying spirits produced by an area celebrating it's cultural heritage add a bit more rustic charm to the traditional meals. For easing the task, choosing a flat bottom bottle is recommended. Those containing fruits are obtained by growing the fruit inside empty bottles.
We take the stairs to a veranda where, on rainy days, he often finds himself at ease while sculpting. The walls are layered with brightly colored old textiles. Massive sculptures adorn the space: the snake – symbol of satan's lies, the drunkman's chair with bottle, a dragon figure, all of them carved out of roots and branches. A dowry box with wooden nails, a bobbin winder, wooden kitchen stuff, among them a man who has spent his life working painstakingly. He was a carpenter by trade, but has always been drawn to sculpture.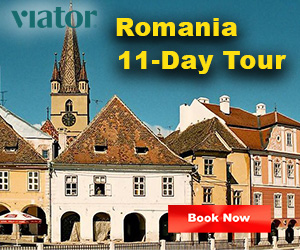 VIDEO – Wood Carver Gheorghe Popovici's Maramures Artisanal Crafts
Read Also Basket Weaving With Hazel Wood