This article features affiliate links, meaning we'll earn a small commission if you purchase through these links. Please read our Privacy Policy for more details.
Romanian Leather Artist Restoring an Old Lambskin Coat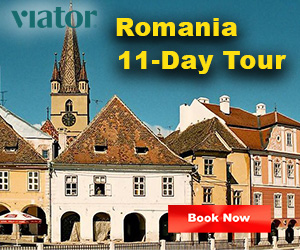 The folk sheepskin vest is made of the softest, most supple skin. There are a few Romanian skinners (furriers) left, who know the secrets of making these traditional classy waistcoats. As we met Constantin Juravle, a well known leather artist, we couldn't help ourselves from asking a few tips and secrets. Born in 1949 in the region of Bucovina, Constantin Juravle is the last leather craftsman in the village of Straja. Coming from a family of skinners, his grandparents and father teach him the trade at early age.
Today he still creates traditional coats from sheepskin pelts and hides. In 2011, he collaborates with French designer Philippe Guilet, staging a haute couture collection.
Affiliate links Buy Natural Tanned Leather Pelts

Any information coming from haute couture traditional craftsmen is highly valuable. Luckily, he was kind enough to share some secrets with us while restoring an old vest.
It takes three days to make a sheepskin vest. He can restore an old one in two days, overlaying it with new leather. If the embroidery is in a good condition, he'll leave it as it is.
The old embroidered leather in bad condition can be cleaned up with benzine or diluent. The deteriorated astrakhan strips replacement is also necessary. He buys old-fashioned astrakhan coats from the peasant markets and repurposes them into craft supplies.
The whole process of creating a waistcoat is done by hand, featuring Romanian traditional folk embroidery on sheepskin leather design hand sewn by women, on a vegetable tanned leather.
To make the shearling coats, the leather craftsman uses chrome tanned pelts (wet blue), with soft and shiny wool.
More about the leather tanning process.
The traditional waistcoats and overcoats are made from iron salts tanned sheepskin leather.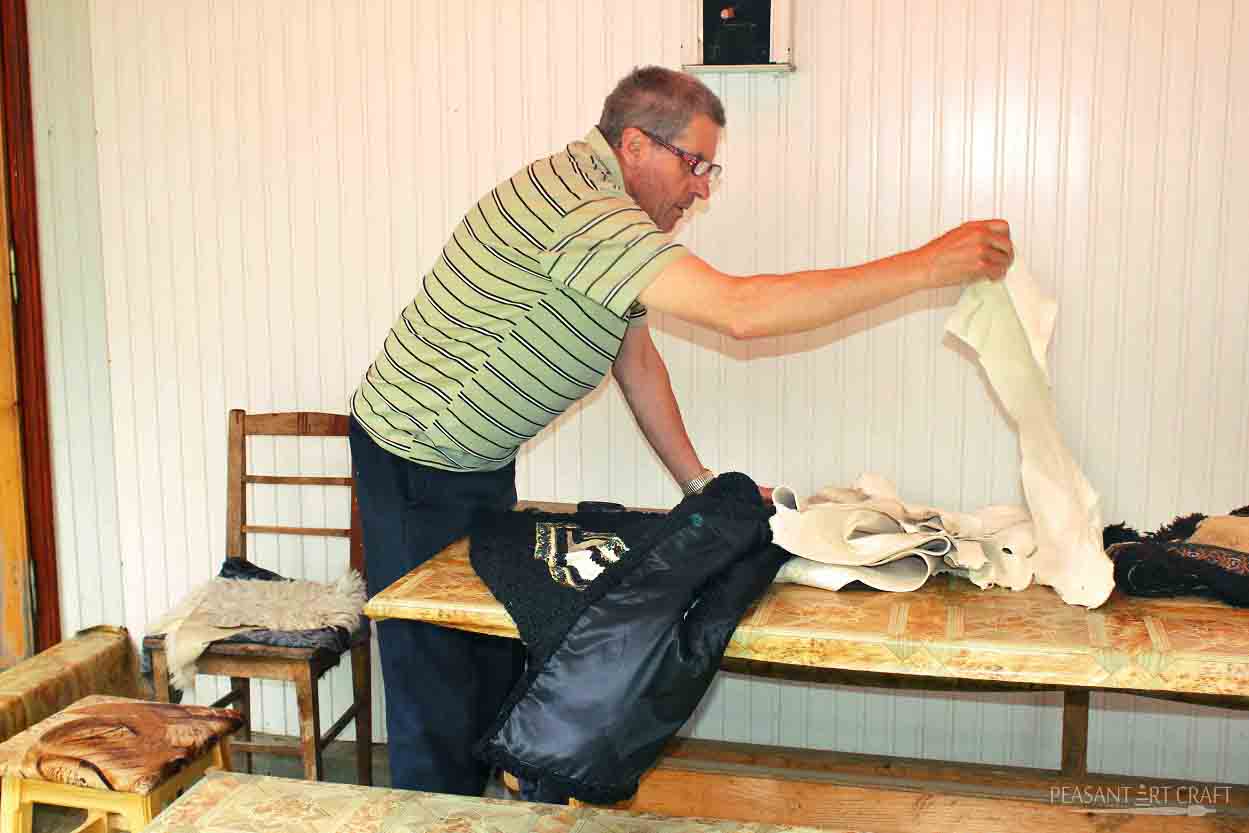 Walnut leaves can keep your woolen wardrobe moth-free and help preserve the astrakhan in good condition.