This article features affiliate links, meaning we'll earn a small commission if you purchase through these links. Please read our Privacy Policy for more details.
Retired Romanian Loom Weaver Handcrafting Traditional Clothing for Village Community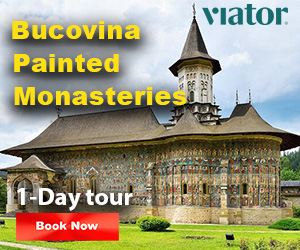 In the region of Bucovina, the folk skirt worn as part of the Romanian costume, is a rectangular piece of cloth, woven on a loom, featuring woven stripes pattern. It is wrapped around the waist and fastened at one side. To see how a folk skirt is made, we had to find rare people who still practice traditional loom weaving.
Affiliate links Best Art Craft and Sewing Deals
The folk skirt is still worn at special occasions, such as going to church, traditional weddings, traditional proms where the traditional outfit is mandatory. After looking for a while, we arrived at loom weaver Maxin Nistor's house, in the village of Arbore. To my surprise, this Romanian artisan is still weaving at the age of 82, and his floor loom was already set up.
He began to work in 1956, weaving tapestry, carpets, waist belts, even for Elena Ceaușescu, the wife of the Romania's Communist leader. During communism, he provided jobs for 400 cooperative employees.
Today, the textile artisan is still weaving traditional skirts for his villagers and people nearby.
The folk skirt is manually woven on 4 heddle loom.
The warp consists on 1800 yarns, caught in high tension on the loom. It takes him two days just to set up the loom for weaving, and another two to finish the skirt.
The horizontal edges, called bate, have different color than the rest of the background: it remains black, while the edges of the warp will be red, blue, green.
The weft yarns are usually industrial wool, cotton and an imitation of a metallic yarn with different colors: red, green, yellow, silver, golden.
Before the introduction of the industrially available yarns. genuine materials like organic handspun and vegetable tanned wool, metallic, golden, silver or silk yarns were employed.
Affiliate links Schacht Cricket Loom 15 inch
A whole lot of work was to be done until they were ready to be woven: sheep shearing, wool cleaning, heckling, dyeing, spinning.
The weft represents the ornament of the skirt. It consists of grouped lines, called vârste, perpendicular on the red edges.
The weft yarns, carried by the shuttle, are inserted back and forth through the shed, adding or changing colors.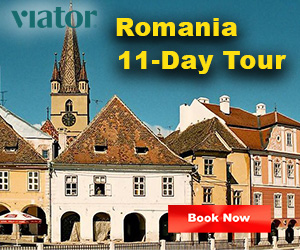 Read Also Traditional Loom Weaving in the Romanian Village of Straja, Bucovina