Once essential to the fabric of ancient churches, the stained glass windows feature an array of brilliant colors that gleams with the light of the incoming rays of sun streaming into the building, creating a gorgeous effect of colorful light shimmering around the room. Essentially, it's a glass painting right in the middle of the wall, one that comes alive with light that passes through.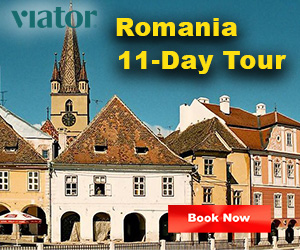 Since ancient Rome, when stained glass was first developed, to our days, stained glass windows have been admired for their utility and beauty. To gain insight into the art of creating windows of inestimable beauty, we visited a stained glass workshop just outside Bucharest, in the village of Pasărea, Brănești commune, where tradesman Pușcalău Vasile was willing and happy to share his knowledge.
Vasile specializes in the preparation and restoration of stained glass windows and in glassblowing. He has created countless colored windows in churches, homes, commercial properties, and civic centers for two decades. Trained in the stained-glass craft at home, following his passion for Tiffany lamps, he has designed glass for mansions, churches, and businesses in Romania and abroad.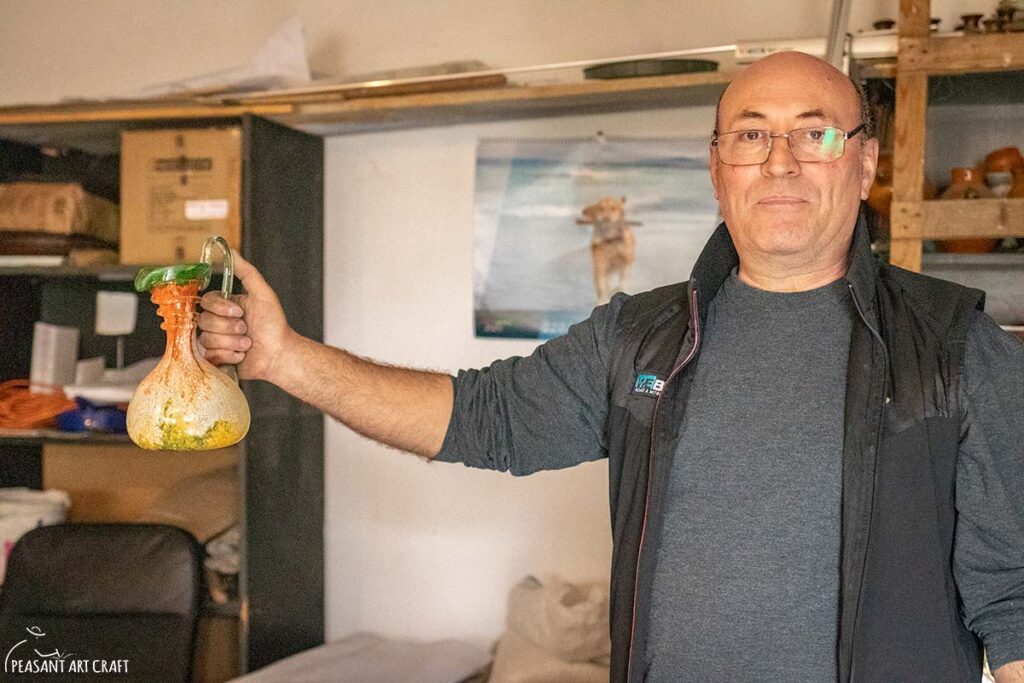 He gave a talk on his background and how he began working with stained glass. "I was born in Buhuși, Bacău county and in 1983 I graduated in glass-blowing from The Technical College in Turda. My main job is glassblowing. I first began reproducing Tiffany lamps in 1993. That was my hobby. In 2004, my glass workshop closed down so I began producing stained glass windows."
He spends much of his time in his workshop, but also in Bucharest, where he is called to work on stained glass fireplace screens and other works to be carried out on-site. He is one of few in the country who handles every aspect of the craft, from restorations to original designs on any scale:
"One of the most complex works I have ever done was crafting and installing a stained glass illuminator with a surface of 34m² inside a private house in Pipera." Other examples of complex projects were designing glass for Cafeneaua Veche, the oldest coffee shop in Bucharest. For a house in the historic Old Town Bucharest, he produced all the doors and windows.
The recent project involved crafting and installing windows in the Braunstein Palace chambers, one of the most beautiful and imposing buildings in Iasi, built in the 20th century.
In the works is a series of eleven stained glass panels designed for a mansion in the Brâncovenesc style. "One panel has a surface of 68 square feet. The background is transparent, and the floral design is made out of 70-80 colored glass pieces. It takes about four days to complete one panel."
Every window is prepared by using the lead came H method. Lead was the ideal material to join the pieces of glass because it is flexible yet strong and durable against extreme temperatures.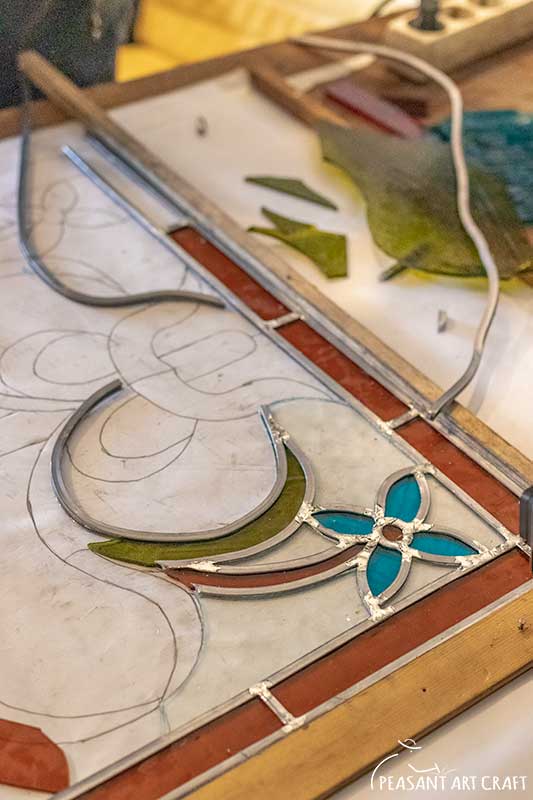 First, a sketch for the window is drawn out to full scale on a piece of cardboard. Next, the glass with the appropriate color is laid over it and traced with a glass cutter. The glass will always break where it is scored with the cutter. Then, the glass is cut by holding it on each side and snapping it apart with bare hands, or with grozing pliers, by putting pressure on the scoreline. Next, the pieces are assembled using a lead channel that holds pieces of glass together.
The stained glass window is made out of 70-80 pieces of glass. Some lines are trickier to cut, as sometimes the glass will break in its own direction. After the glass has been placed accordingly and it is fully bonded, the edges need to be soldered and grouted together for a firm hold.
A soldering iron that's designed for stained glass, minimum 75 watts, is used for the job. Finally, after the lamp has been soldered, it is cleaned. It takes great skill to put together so many pieces of glass, just like a jigsaw puzzle.
In the end, we admired a couple of finished pieces in the daylight. They are mesmerizing puzzles of color and light.
Similar Articles
Cattail Basket Weaving In the Romanian Danube Villages