Have you ever admired the old houses covered with shingles from an open-air village museum? Well, those shingles were most likely hand-split piece by piece in a small carpentry workshop from the village of Breb, Maramureș. Making roof shingles is an old-time skill, once widely practiced throughout the world, but now still in demand in a few remote places where people weren't so quick to discard the traditional ways and disregard the natural advantages of wood.
In the yard, whole stacks of fresh-cut logs, piled tree trunks, mounds of shingles, and the sounds of hammering and wood splitting coming from the workshop, hands, and minds working together splitting and shaping each roof element with great speed and precision.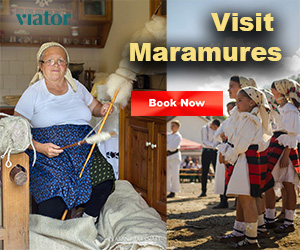 As we've been told, finding the material is the hardest part. Only wood from shady forests is harvested.
A small test cut is made at the base of the trunk to test it. If it is lustrous, with a left-hand twist of grain, and has no knobs, then it is suitable for the job.
It doesn't require a vast array of tools to get the job done, just a few essential hand tools axe, mallet, draw-knife, and froe.
Affiliate links Buy Stubai Drawknife Made In Austria
The wood is split and installed green. To begin with, shake bolts are split out of a whole trunk with axes.
Then, shingles are cut from these blocks of wood using a froe and mallet and a shave horse. They are finished and shaped with a draw knife.
At that stage, the carpenter uses the draw knife to smooth the shingles and straighten out any irregularities to ensure that they would lie flat. An inclined cut is made so that the overlapping side is thinner. They overlap at a distance of 1.18 in, with an exposure of 8.6 inches.
During installation, it is moistened to prevent any cracking. The shingles are soaked in a special solution against fungi and woodworm. This used to happen naturally in old houses, where shingles were exposed to the smoke released through the attic vents for a long time, treating the roof and strengthening it.
Affiliate links Wood Carving Tools for Rotary Tool 5 PCS Woodworking Tools Engraving Drill Bit Set Wood Crafts
We had been shown different kinds of roof types and styles to preserve the architectural legacy of churches and houses.
Read also Woodworking Craftsman Builds Rustic Stool With Hand Tools
Similar Articles
Woodworking Craftsman Builds Rustic Stool With Hand Tools
Hitting the Woodworking Paradise With Impressive Woodcarvings