This article features affiliate links, meaning we'll earn a small commission if you purchase through these links. Please read our Privacy Policy for more details.
Romanian Textile Weaving Demonstration – Slit Weave Tapestry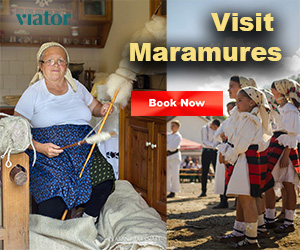 In the village of Săpânța, famous for it's main attraction – The Merry Cemetery – we ran into many colored textiles exposed for sale outside the house of a local weaver, Ieudean Anuța. As we approached, we could hear the loom sounds coming from inside the house. Anuța was working at her loom just as her ancestors have done for centuries.
Affiliate links Schacht Cricket Loom 15 inch
She has spent her whole life there, between the colored balls of yarn, being fully-employed during communism, producing traditional blankets. With thousands of jobs vanishing after the revolution, textile weaving became obsolete.
"There are only three weavers left in our village, myself included. The young are not interested in learning" she said as she hunched over the loom. Many young Romanian villagers, who know less about tradition and culture as compared to the past, are eager to escape what they believe is an old fashioned lifestyle. With the money earned abroad, they build new houses from plastic and concrete, destroying the old wooden ones.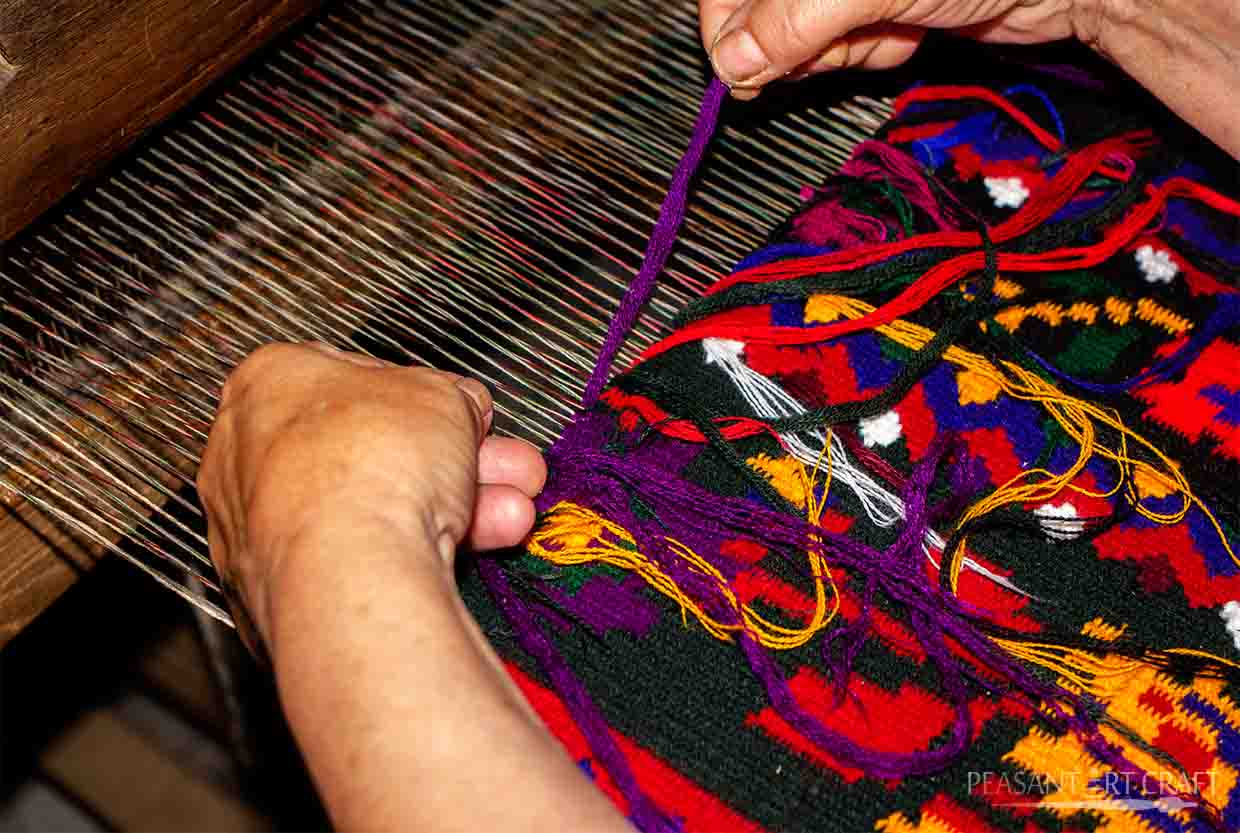 For a long time, textiles have been an integral part of everyday life in Maramureș, from birth to death. The wife's trousseau, featuring hand-woven blankets and Romanian tapestry hanging from the ceiling, piles of blankets and pillows covering the bed, Romanian traditional carpets, was displayed in the living room, aka the clean room. This tradition is still alive in villages from Maramureș, as well as in other regions of Romania. Anuța takes us to her dowry room, explaining some of the traditional interior decoration specific to the village of Săpânța.
Affiliate links Arts and Crafts William Morris Ornate Tree Pattern Cotton Woven Tapestry Wall Art Hanging
Traditional spaces usually have a blue paint color on the walls. At least one wall is fully covered with this particular tapestry specific to the village of Săpânța, similar to the one she's weaving on her loom. To cover an entire wall, this piece of textile emerging from her loom must be at least five meters long.
Having the skills to weave and knowledge of motifs, Anuța picks out each row based upon a mental geometric and diagonal pattern, counting and changing colors as the work progresses. Her weaving technique, known as slit weave, creates small gaps between the blocks of color.
Affiliate links Best Art Craft and Sewing Deals
It is created by returning the weft around the last warp in a color area, and the weft of the adjacent color is later returned around the adjacent warp.