This article features affiliate links, meaning we'll earn a small commission if you purchase through these links. Please read our Privacy Policy for more details.
Do you remember Andrei Vladimir, the young millennial loom weaving, spinning and performing heritage textile crafts with a passionate commitment like you rarely find today? Back in 2017, after reading articles about him, we visited Vladimir at his home from Bârlad, Vaslui County. His story was too compelling not to meet him in person. If you have already read the story, you might be wondering how is he doing these days. Well, he opened a little weaving workshop in Romania, Bucovina.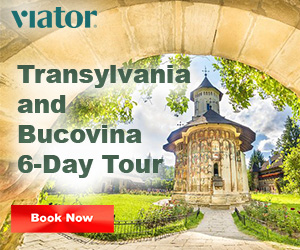 This autumn, we had the chance to reencounter him at his new place in the village of Arbore. What made him move here was the tiring long commute. "Customers want to pick up their order in person, so every Monday, I had to load the orders and travel by train to Câmpulung. The long commute was difficult, so I decided to move to Bucovina. In 2019, I opened this workshop.", he remembers.
The workshop can be reached at the main street, on the road between Solca and Moldovița, nearby the old Arbore Monastery, founded in 1503 by Luca Arbore. The church – a beautiful work of art, a hidden gem, less visited than other churches in Bucovina, but much more "real", adorned with Renaissance Style paintings.
Affiliate links Schacht Cricket Loom 15 inch
Cross the street and you will head into a little store, a former craft shop during the Communist era, now Vladimir's new workshop, and a second reason for you to visit the village of Arbore. Inside, we have found a very interesting collection of art: traditional Romanian costumes from different periods and villages, including headwear and shoes, carpets, rugs, and natural fabric.
Laid near the window is his floor loom, where he spends most of his time, sitting and weaving traditional skirts on order. "The traditional skirts differ from one village to another. There are significant differences, even when it comes to neighboring villages.", he explains while showing us different skirts from different time periods and villages. You won't find two alike!
He shows us the oldest piece, a Romanian blouse from the 19'th century. "As you can see, the structure is different from the blouses made after the mid 20th century", he says. "The shoulder ornament, altiță, is separately cut and the ornamental "field" is divided into many sections, unlike the blouses made after the interwar period", he continues. The crafts in the store are true works of art and Vladimir is very informative about each piece.
Affiliate links Best Art Craft and Sewing Deals
If you are in the area and you're looking for authentic Romanian crafts, visiting his shop and getting to know this young man is a must. He is so happy and eager to show you everything he knows, and he knows so many tips and secrets from a fragile age!
You can visit and Like his Facebook page at Magazinul Cu Obiecte Taranesti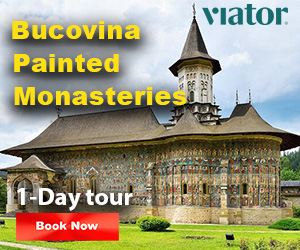 Similar Articles
Awe – Striking Weaver – Manipulated Lace Weaves Are Incredibly Meticulous
Carpet Weaving With Repurposed Yarn
Meet the Young Men Working to Protect the Dying Art of Weaving