This article features affiliate links, meaning we'll earn a small commission if you purchase through these links. Please read our Privacy Policy for more details.
A traditional artisan crafts his products by means of primitive tools, most of which could be found in museums. There are tons of fancy weaving gadgets and looms on the market today, but watching an old style traditional loom being put to work fascinates.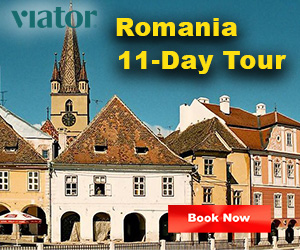 Traditional Artisan Craft Worker Aurelia Cârdei Hand Weaving on Floor Loom
In the village of Bilca, I had a wonderful experience visiting the traditional artisan Aurelia Cârdei, who showed us the ins and outs of her traditional loom weaving methods. We saw how she assembled the floor loom and understood it's secrets.

Then, we watched her loom warping from back to front, with the help of her niece, eager to become a craft worker herself.
Affiliate links Schacht Cricket Loom 15 inch
She has developed these skills since childhood, while sitting besides her grandmother and watching her weaving rugs, traditional blankets and blouses. When she was in the seventh grade, she grew particularly  interested in hand weaving warp faced patterned bands.
Furthermore, Aurelia showed us how she weaves a warp faced patterned band in double face weaving technique, explaining that all the dark blue warp threads are border and pattern threads and the light blue are background threads.
She's weaving with one weft color. She's raising and lowering threads to get the custom shed. The weft is then passed through this custom shed and is pushed with a hand beater, made of maple wood, locally known as "weaving knife".
These Bright Woven Belts Are Part of Romanian National Costume
Affiliate links Best Art Craft and Sewing Deals
In Romania, the woven belts are traditionally used to tie the wrap around skirts at the waist. Back then, there was a school cleaning lady who was creating beautiful patterned bands, and inspired Aurelia.
She showed us some of her finished projects, pointing at each belt she created.
Some patterns are maybe a hundred years old", she explains. Sheep breeding in Northern Romania was a traditional, century-old activity. Hence, many vintage textiles, including these patterned cords, were made of natural hand dyed and handspun wool. Before they even began work at their loom, they had to shear the sheep and process the fleece themselves. After the introduction of the industrially available threads, such methods stopped being employed.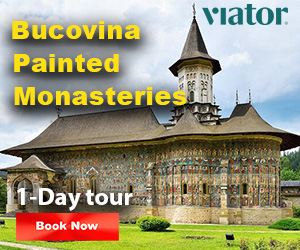 Read Also Traditional Weaver Winding Warp for Patterned Bands