This article features affiliate links, meaning we'll earn a small commission if you purchase through these links. Please read our Privacy Policy for more details.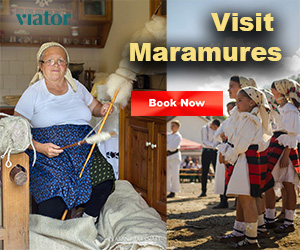 When it comes to visiting Maramureș, many travelers fantasize about walking along the massive carved gates beautifully aligned on the alleys. Traditional wooden gates are often found at the entrance to towns and other public domains.
Before and during the interwar period, only the nobility, those with historic and social status were privileged to own these.
Affiliate links Buy Stubai Drawknife Made In Austria
The gates were consided to have a cultural role. In contrast to their lords, the peasantry was only allowed to have their gardens enclosed by short woven fences of hazel rods and, instead gates, they would have a narrow passage over the fence, made of one or more planks that lean against the ends of a fence post.
The original gates are structured with three pillars used as support for two entrances and a horizontal upper pillar with shake roofing cover. The gate has a narrow entrance and a wide gate for large vehicles, farm equipment, loads of hay, horses and oxen. Five pillar gates are a late fashion, invented by road and bridge engineer Traian Biltiu-Dăncuş at a sculpture camp in 1936. The details in the design are grand, featuring geometric, zoomorphic, antropomorphic motifs, of which the most commonly found is the rope.
Traditional Wooden Gates Carving in Maramureș
Using wood from local oak trees, Mihai Bledea from the Vadu Izei village, has skillfully carved a wide range of traditional wooden gates, house entrances, columns and verandas. His family have been carrying on this tradition, something many people forget today:
"One life is all we have so we must live normally and preserve what we have", he says while holding the chisel against the raw surface of the wood, with every strike slowly giving shape to a rope. A gate measures about 10 ft tall so he's in no hurry.
The depth of a rope carving is about 2''. The wood is cut in winter, when it is the driest, then peeled and dried. It is cut at the sawmill. In the past, they used to manually bring it to a specific shape and size.
We take a walk around his property, as he introduces us to a staple of local wooden architecture: shake roofing and restoring a century old traditional house.
Affiliate links Professional Wood Chisel Tool Sets Sturdy Chrome Vanadium Steel Chisel
Read Also Wood Carving Puzzles in Impossible Bottle – Maramures Artisanal Crafts