This article features affiliate links, meaning we'll earn a small commission if you purchase through these links. Please read our Privacy Policy for more details.
"In our fast moving world, less and less people have the patience to sit and create something with their hands", says Floarea Solovăstru, while weaving on her floor loom. She is planning to weave 10 waist belts out of a 20 meters warp, a tedious process which apparently brings her joy and gratification. These weaving techniques, called "alesături" involve hand-picking the pattern.
Floarea is a 76 – year old retired woman working with pleasure in the comfort of her charming country house, not because she has to, but because she chooses to.
This is the village of Iaslovăț, in beautiful Bucovina. During the Communist regime, this region was assaulted by agricultural collectivization.
Affiliate links Best Art Craft and Sewing Deals
"I worked in collective farms, at home, I had kids to raise and animals to tend", Floarea remembers. In the little time left, she would contribute to the weavers cooperative to add to her income. "I didn't have time to complete the quota of 1000 lei, which required a great deal of time spent weaving", she adds. All things considered, the strain on rural workforce was huge.
After years of struggle and hard work, with 4 sons and 10 grandchildren to spoil her, she still loves to lose track of time, being fully immersed in weaving  activity. "I started by doing waist belts for my sons.
Affiliate links Schacht Cricket Loom 15 inch
Then I got more orders and so I started working on the loom", she continues speaking about the joy of feeling needed in her community.
Although they appear to be targeted toward girls, in fact, the floral waist belts are part of men's traditional costumes.
They are woven on two shafts. Because the pattern doesn't repeat, it takes a lot of work, each row being hand picked. It is a painstaking job, something odd in our fast world. Following a previously woven sample, the yarn is positioned by hand, counting out the warp threads, laying the weft threads manually and changing colors.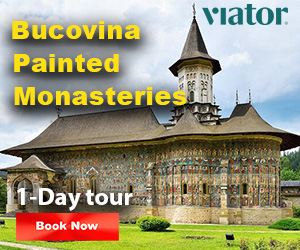 The pattern, peculiar to a group of villages within Suceava County, is something we are familiar with, having seen it before in a hand weaving demonstration video of textile artisan Jacotă Maria, from the neighboring village of Arbore, only 4 miles away from Iaslovăț.
Similar Articles