This article features affiliate links, meaning we'll earn a small commission if you purchase through these links. Please read our Privacy Policy for more details.
Wood Artisan Carving a Wooden Spirit from a Branch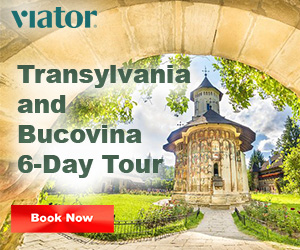 Toader Ignătescu is a well known Romanian wood artisan, carving masks and figures. He was born on the 4th of february, 1957 in Comănești, Suceava (Bucovina). He made his artistic debut in 1987 at the Festival "Cântarea României". He has exhibited his work in Europe. Private collections from North and South America, Asia, Africa, Australia include his handcrafted works.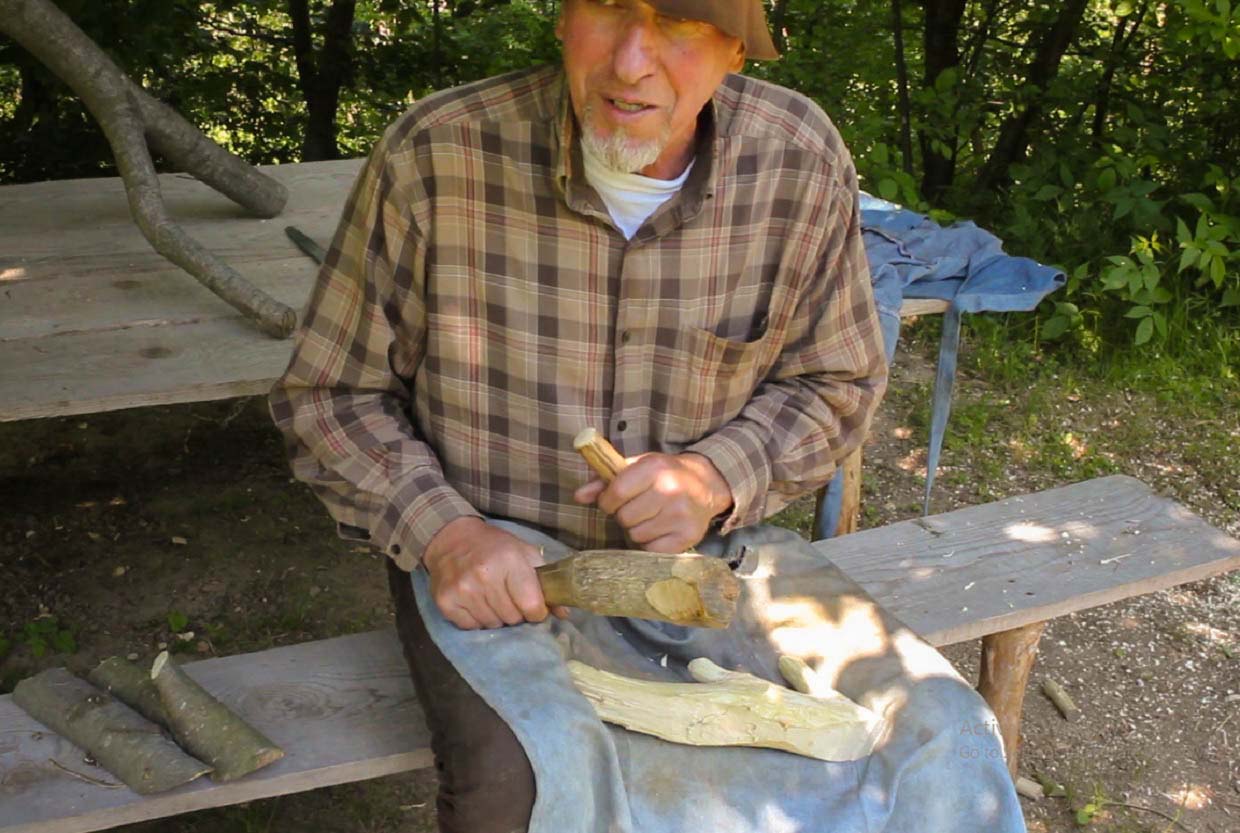 Tall, standing straight, with a radiant expression, he seems at peace with himself. A person looking to gain spiritual wealth, that kind of person who follows and trusts his dreams. He always dreamed to put his house near a creek. With the income from selling his artworks, he fulfilled his wish in 1995.
Affiliate links Professional Wood Chisel Tool Sets Sturdy Chrome Vanadium Steel Chisel
Organizing Creative Summer Camps at his Cottage in the Woods
If you are driving to Păltinoasa, you will notice these wooden gates. With massive spiral carved wooden columns and humorous carved faces, they will arouse your curiosity.
They are the access to the place where the wood artisan has found inner peace, a cottage in the wood. We stepped through these gates, impatient to meet him.
We went across a wooden bridge over a brook.
All this time, we could hear music coming from the forest. We followed the sound and walked into a place of scenic beauty.
A place full of energy. Wherever you looked, there was something to be seen.
Wooden figures were carved out of natural tree roots, tree stumps, sections of branches. The place, the woods, the creation and the music, were all contributing to a good feeling.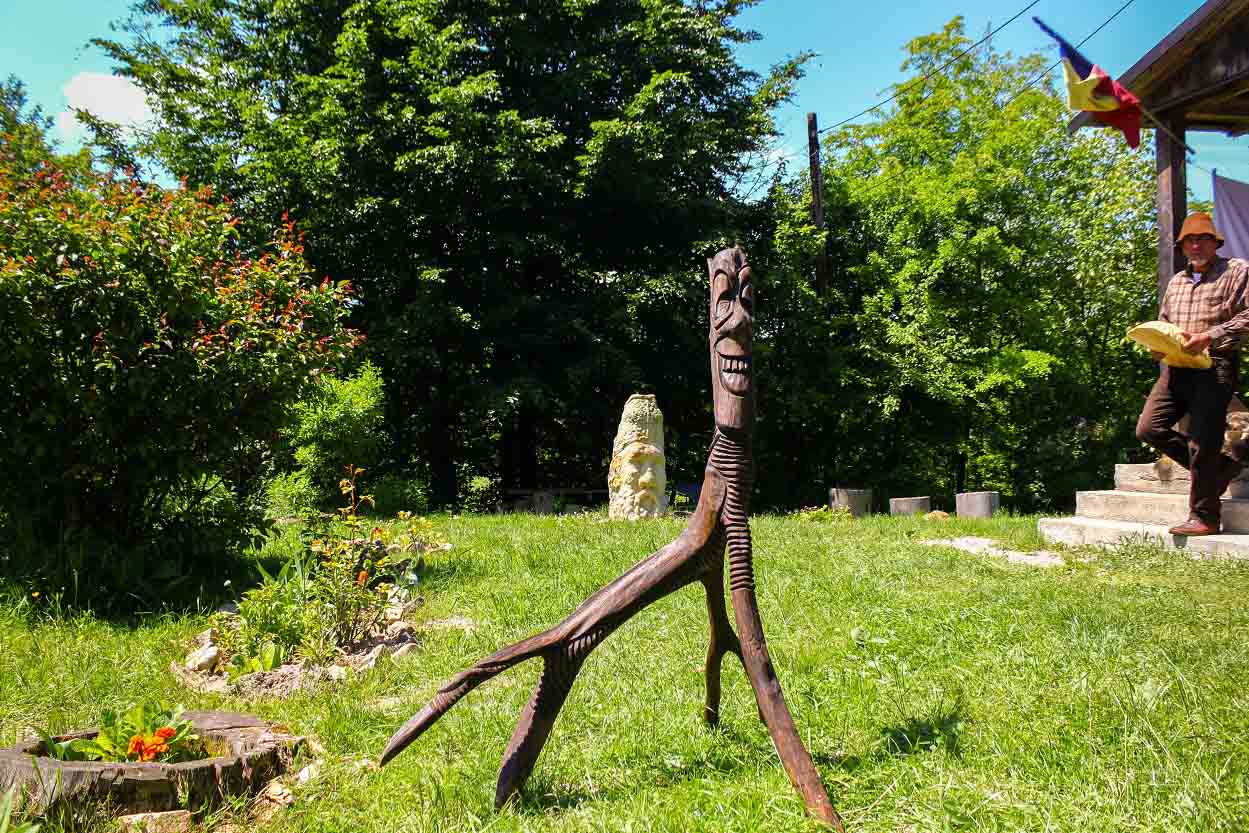 Since 2005, in every July, it is the place where he organizes creative summer camps. The house is decorated with wood carvings, spoons, peasant sandals, paintings created by the artists who gather here each summer.
Traditional artisans from Romania and Moldova are participating.
The place seemed full of life, even though there were only Toader Ignătescu and his wife, Angela Ignătescu.
Toader Ignătescu Green Wood Carving a Traditional Wooden Mask
Affiliate links Wood Carving Tools for Rotary Tool 5 PCS Woodworking Tools Engraving Drill Bit Set Wood Crafts
In the beginning, he reproduced artworks of Ioan Sarghie and Gheza Vida, until he found a style all his own, the satirical sculpture.
He created over 10.000 masks, all different from each other. They illustrate the qualities and defects of the world around him. Each mask is determined by the artist's state of mind at a certain time. Wandering around in the forest, he searches for the appropriate work material for wood carving, twisted branches, roots.
From the first sight of the material, he knows what the artwork will look like. He uses fresh cut beech, hornbeam, sycamore wood.
He cuts the material with the chainsaw, adjust it to the desired form with the axe, then carve it with gouges, chisel, mallet. For hollow carvings, he uses alder wood and the adze.
Read Also Barrel Making Traditional Artisans – Master Cooper ' s Wooden Barrels