This article features affiliate links, meaning we'll earn a small commission if you purchase through these links. Please read our Privacy Policy for more details.
Leather Craftsman Demonstrates The Craft of Eastern European Folk Shoes
The thought of finding an old-fashioned shoemaker has been running through my mind for a while. The craft of peasant sandals has always aroused my interest.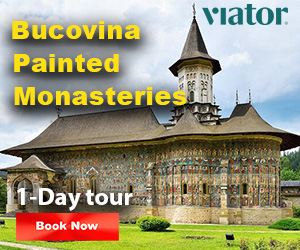 After hours of wandering the Romanian villages, looking for old style traditional artisans, while enduring the cold and asking for information and directions, we traced leather craftsman Munteanu George from the village of Bilca.
We moved straight to his house and assaulted him with camera, pen and papers.  He was already at work, making peasant shoes for a folk dance group of children. For his sandals to comfortably fit each individual, he takes their foot measurements. The sandals are made of a single piece of hide, held with woolen strings. With precise movement he turns the piece of hide into a sandal in less than 5 minutes. He knows exactly where to pierce it and how to fold it, until it takes the shape of a sandal.
Affiliate links Leather Craft Supplies Strips Shapes Scraps
At first, he was a little shy, but after a while, he showed us around. He is the first man I ever met, who has 3 TVs in line, all open at same time…and a belt for each pair of pants.
Who used to Wear Peasant Sandals?
Every nation has an early type of pre industrial footwear. The leather peasant sandals, made by specialized leather artisans, were worn throughout Central Europe and the Balkans.
Before WW2, peasants from isolated villages were still wearing sandals (opinci) in the winter. They were made by a leather craftsman, from a piece of hide, held on the feet by strings. During the hot summers, they would walk barefoot. They were working barefoot, until their "soles were turned into sandals", suffering infections and foot pustules. The worst part is that they didn't even had medication, they only had access to plant remedies.
In autumn, they were wearing clogs, with wooden soles and leather pleats. After WW2, the cobblers began to produce footwear even in the most isolated villages from Romania.
Read Also Leather Artisan Handcrafting Traditional Folk Accessories