This article features affiliate links, meaning we'll earn a small commission if you purchase through these links. Please read our Privacy Policy for more details.
I fell in love with autumn. Once, it made me feel sad, empty, and numb, now I'm seeing things differently. The beauty of the fall colors, the bright red, orange and yellow can turn even a dull street into the most beautiful scene. I fell in love with its scents, the grilled eggplants and peppers that make the best vegetable spread recipe you'll ever taste, the flavor of plums cooked in so many ways: plum jam, compote and smoked plums, which give the best fall flavor to any bbq sauce. I love these fall flavors incorporated into my recipes. If you already read the traditional recipe for smoked plums, here is a way to put these delicious fruits to good use in a sweet and savory dish. After they had been smoked and slightly cooked on the plum smoker, as you can see in our latest video, we ate as many smoked plums as we could. And then we ate some more. Then our good cook, Maria Burcuță, cooked us a tasty plum dumplings recipe with smoked plums.
Plum dumplings, or knedle, is a dish originating in the Austro-Hungarian Empire, popular in Central and Eastern-European countries.
They are simply delicious and nourishing. They can be a side dish or just wholesome tasty little treats for afternoon tea. Small smoked plums, as well as fresh plums, can be used for this recipe.
You will need 1 kg (2.2 lb) of potatoes, 500 gr (1.1 lb) of wheat flour, 3 whole eggs, breadcrumbs, sugar, and oil. You can replace breadcrumbs with ground walnut, or a combination of the two works just as well.
Affiliate links Dyna Glo Vertical LP Gas Smoker
Peel, rinse, and quarter the potatoes. Boil in salt water. Salt is best added to the water, as it becomes more evenly distributed by this means. When they are done boiling, drain and mash them while they are still hot. Then allow the potatoes to cool down completely.
Incorporate the whole of three eggs with a fork. Add the flour gradually, kneading all the time. When the kneading process is finished, the dough should be rather sticky than firm and elastic. Then divide the dough into smaller pieces. Take each piece, flatten, take a plum, and place it in the center. Wrap the dough around the plum, seal and shape it into a ball.
Bring salted water to a boil, simmer the plum dumplings, and boil for ten to twelve minutes, until they start floating. Meanwhile, heat a little oil in a pan, add the breadcrumbs and sugar, stirring all the time, until they turn a golden color, then remove the pan from the heat. Roll each dumpling in the crumbs until fully coated. Enjoy!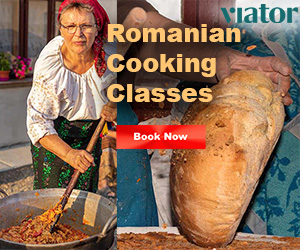 Affiliate Links OUTDOORS Pizza Ovens Wood Pellet Pizza Oven Wood Fired Pizza Maker
Similar Articles
In Dust and Sandals – My First Children's Book about Country Life