This article features affiliate links, meaning we'll earn a small commission if you purchase through these links. Please read our Privacy Policy for more details.
Romanian Wood Craftsman Demonstrates Traditional Spoon Carving
You can tell so much about a person by the way he builds his home. Tall fences, and stone walls indicate a need for privacy, while a short fence lets you see inside someone's yard. This is so common for traditional houses from Bucovina. They have nothing to hide, no secrets unshared. These people are seeking friendship, living their lives, and organizing their duties in plain view. These thoughts crossed my mind when we arrived at Avram Roșca's gates for a spoon carving demonstration.
He decorates his home and garden with rustic furniture and wooden spoon he hand carved himself. Two wooden figures of Romanian peasants stand outside wood artisan's Avram Roșca's gate, in the village of Bălăceana, Suceava County.
People bring materials when they cut an old walnut or a cherry. He also wanders around to gather branches. His house is full of objects handcrafted by him: ash chairs, bed, a willow table with ash legs, cupboards.
A wooden spoon stands for a chandelier. Small handcrafted walnut wood cups (cauce) are scattered all over the table, adding a primitive style to the room.
At a closer look, each one of them, including the chain link, is made out of just one piece of wood. The craft is more complicated than I thought, and that lovely chain link makes it easy to display them on a wall when not in use
Affiliate links Professional Wood Chisel Tool Sets Sturdy Chrome Vanadium Steel Chisel

He blends natural materials with stylish design. A simple frame and a willow log turned into cabinet makes his home look unique and connected to nature.
A hand-carved wooden balustrade creates an aesthetically appealing living space with personality.
He made his own outdoor wooden table and chairs, a gazebo where his spoons and mugs are displayed, together with old rustic objects, peasant sandals, dowries, and parts of an ox cart he plans to restore.
How is a Wooden Spoon Made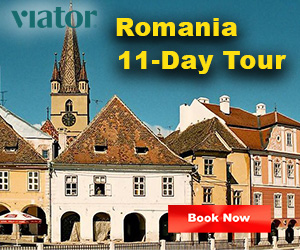 "As a child, I enjoyed working with wood", he explains while leading us along the courtyard to the workshop. "My grandfather on my mother's side was a woodcarver", he continues. "I have three sons, one is in the 6th grade, and two of them are church artists.
They used to make spoons when they were small. I was selling their art at craft fairs, and give them their share of money. The youngest is not interested at all, he spends time on the computer."
His workshop is warm and smells like green wood. "I work on my spoons during winter. When spring comes, I give them a smooth finish and sell them at craft fairs." He creates utilitarian objects, which are appreciated just as much for their beauty.
Large wooden spoons, with beautiful knots carved on the handle, and hanging hole designs. They can be used in food preparation, to stir and toss ingredients in rustic kitchens, sheepfolds, and look great hung on the wall when not in use.
Affiliate links Wood Carving Tools for Rotary Tool 5 PCS Woodworking Tools Engraving Drill Bit Set Wood Crafts
The spoons with knot handle are made of ash, because it takes all finishes well, it's pretty easy to work with and the pigmented stains will bring out the grain nicely. The ladles are made of walnut, preferred for it's smoothness and good strength. He does spoon carving only by traditional means.
He starts by drawing the shape on a piece of wood. Then he shapes it with an axe and four adzes with different blades. The spoon bowl will is carved with hook knifes. Next, the spoon is finished with sandpaper and oiled and smoked. The oil absorbs the smoke, preventing shot holes and adds a nice patina.
Similar Articles
Wooden Wheel Making by Hand: Traditional Craft of a Cartwheel
Similar Articles
The Merry Cemetery That Makes Light of Death Hides in a Small Village