This article features affiliate links, meaning we'll earn a small commission if you purchase through these links. Please read our Privacy Policy for more details.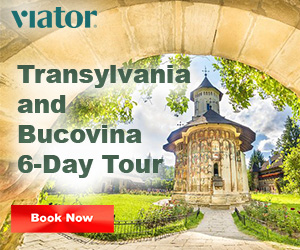 Floarea Ilițoi from Cajvana, Suceava County, has been sewing since she was seven years old. Today, at the age of 65, her huge collection of Romanian embroidery designs counts hundreds of items, and still growing. With the support and help of her husband, Vasile Ilițoi, they gathered an impressive collection of Romanian costumes.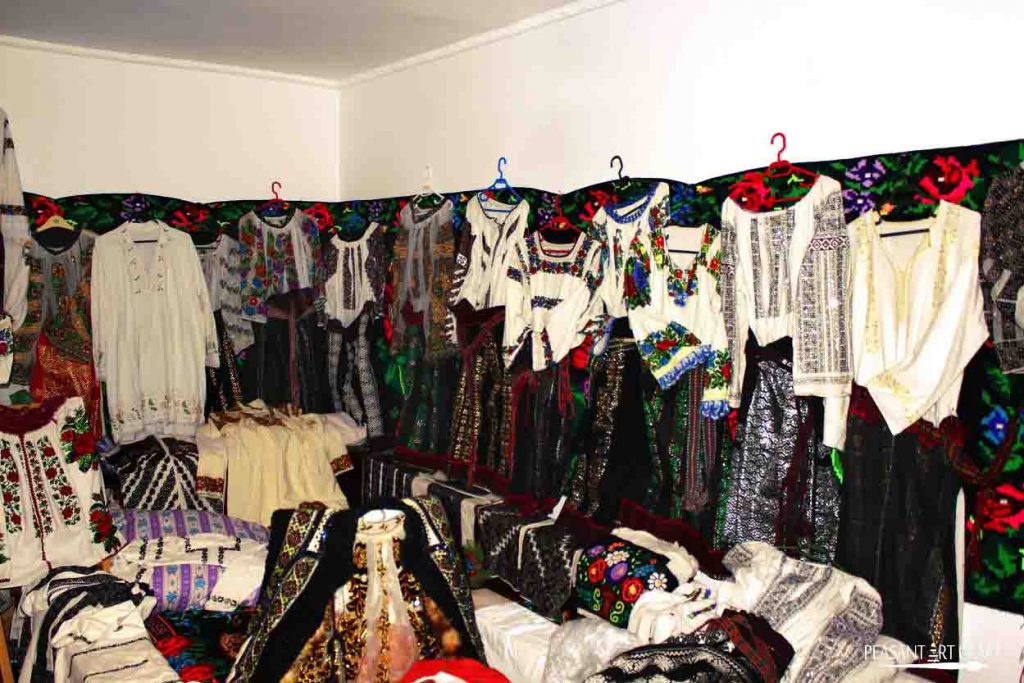 Her mission has been dictated by an insatiable inner thirst of her creative spirit. A part of them, very old pieces, was inherited and the rest has been sewn and embroidered by her skilled hands.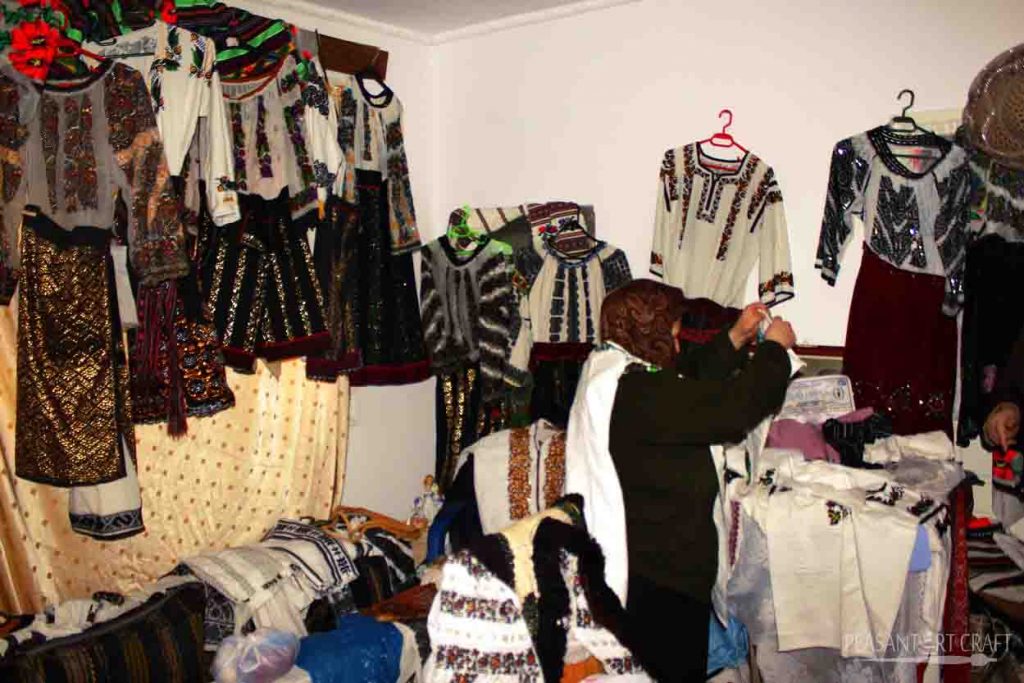 Textile Artisan Floarea Ilițoi Has Sewn Literally Hundreds of Romanian Embroidery Designs
Affiliate links Best Art Craft and Sewing Deals
When I entered the house, I could not believe our eyes: there were blouses everywhere. The first room looked like a folk art exhibition. Tens, maybe hundreds of blouses hung on the wall over a beautiful hand woven traditional tapestry, which served as a background for the exhibition. A festival of colors, beads, flowers was wrapping us. It was hard to admire a single piece for a long time, because another one would catch your attention in the next seconds. In the next room, piles of unique handmade pieces scattered on the bed.
Although it was hard to cover all of them, we found out a few secrets:
The sidelong beaded or embroidered stitches.
It is a type of bead embroidery on Romanian blouse that requires more time and effort to sew the oblique lines accurate. She starts with the embroidered or beaded lines, called "rauri" (literally translates to rivers). They represent the lines which separate the floral ornaments.
The row pattern
The traditional blouse with straight line stitches on the sleeve, mostly on the shoulders and cuffs, even on the chest and sometimes on the back side.
Affiliate links Buy Beading Beads at Amazon Wide Range of Beading Beads
The variation in traditional bead embroidery work arises from unlimited designs, inspired by nature, geometric patterns, the use of different crochet techniques, beads and sequins stitches, eyelets.