This article features affiliate links, meaning we'll earn a small commission if you purchase through these links. Please read our Privacy Policy for more details.
Shepherd Hand Milking Sheep in a Romanian Traditional Sheepfold – Stână
Driving down the Romanian countryside, on the road from Gura Humorului to Solca, we wondered at this rustic sheepfold far away, on a forest clearing. I could only imagine how beautiful it must be to have your lunch there! I wanted to enjoy that view even just for a couple hours. A week later, we met talented trumpeter Galeș Simion, who invited us at the sheepfold where he keeps his flock of sheep to find out more about cheesemaking and hand milking sheep the traditional way.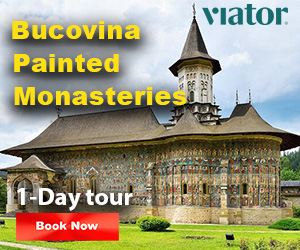 It was the same one we saw a week ago! I was so excited to meet Nicanor and his sons. 
Affiliate links Ultra Fine Cheese Cloth Roll for Cooking Straining Unbleached Cotton
This occupation requires a lot of effort and solitude, explains Nicanor, who has been breeding, tending and feeding herds of sheep since 1998.
He milks the sheep every morning, afternoon, and evening, regardless of weather conditions.
The flock of 450 sheep from pastures is penned into an enclosure, which is separated from the sheepfold. They are waiting to get into the sheepfold through 3-4 openings (strunga).
Nicanor and his sons are waiting at every opening, hand-milking sheep and releasing them into the sheepfold.
They use a cone-shaped milking bucket, with a large base, which makes it hard to spill.
To catch the different unwanted stuff, like animal hair, straws, and who knows what else, they place a milk pail strainer in the bucket.
Don't imagine a peaceful milking, while listening to the birds! The sheep rush through the opening, trying to skip milking.
After a few times, your pants will be ripped off!
Affiliate Links Goat Cow Milking Machine Pulsation Vacuum Pump Goat Milker
Milking takes one and a half hours, then the milk is carried to a hut to cook delicious traditional cheese recipes.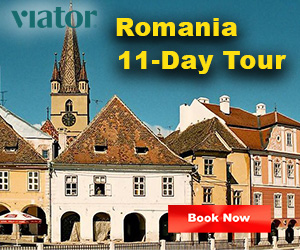 The sheepfold is twice as larger. It is the place where sheep go to sleep.
At night, they are guarded by two hut-keepers, who sleep in two watch boxes near the sheepfold.
Livestock Guardian Dog
The flock is protected by four Bucovina Shepherd dogs. It is a large and strong rustic dog, with a massive head and straight, thick, abundant hair on the body
He's not only protecting the sheep against predators but also leads them, walking on the edge.
He lives peacefully with the sheep, but he's not very friendly with the guests.
The most aggressive of them wasn't even untied, because he would attack any stranger that happens to be in his path. He's released at night…
They are excellent guard dogs bred for fighting with bears..even if there aren't too many bears in Bukowina, or, at least, that's what the locals say.
But there are lots of wolfs, and they will pay a visit sooner rather than later.
We left before sunset, while they were still milking the sheep.